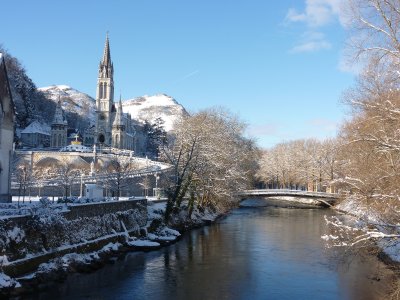 Lourdes
Lourdes, with its Sanctuaries and its millions of pilgrims also has an older part with monuments that are well worth seeing.
Around the Château Fort, you can visit many museums and stroll through the alleys of the old town.
To discover the surroundings, you can go up to the Pic du Jer, by funicular railway, from where you can enjoy a magnificent 360 ° panorama with a view of the Pyrenees, the plain of Tarbes and Pau, as well as the Lake of Lourdes.
Finally, from the city center, the Voie Verte leads to the Vallée des Gaves; you can get there on foot, by bike, or even on rollerblades (20 km journey).